Oral Surgery, Wisdom Teeth Removal, and Dental Implant Experts in South Jordan, UT
Dr. Harris, Dr. Park, Dr. Brown, Dr. Wood, and Dr. Holladay are skilled oral surgeons who offer dental implants, wisdom teeth removal, and more in Provo, Payson, South Jordan, and Lehi, UT.
Common Oral Surgery Procedures
Our experienced surgeons provide a wide range of oral surgery procedures.
Family-Focused Oral Health Specialists
Utah Surgical Arts has four locations for patients who are looking for oral and maxillofacial surgery care from highly skilled and experienced oral surgeons. Our South Jordan, UT, location is near many fun and interesting places to visit, such as Mulligan's Golf and Games, Gale Center of History and Culture, Megaplex Theaters, and the Elusive Fly Fishing Outfitter. With so many things to do and see, we knew that South Jordan was the perfect location for one of our oral and maxillofacial surgery offices.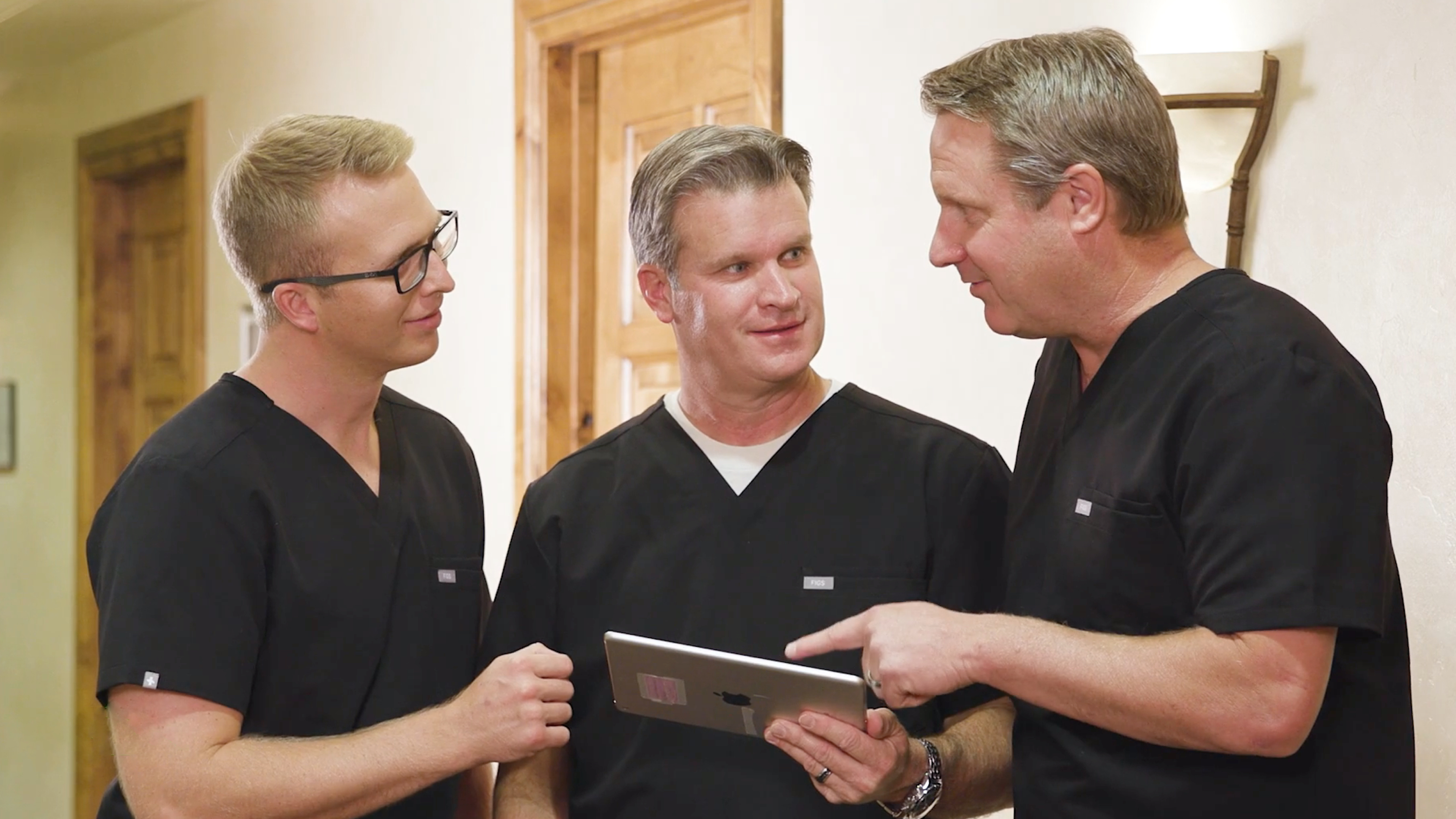 Procedures at Our South Jordan Office
Our oral surgeons offer many types of procedures at our South Jordan, Utah, office.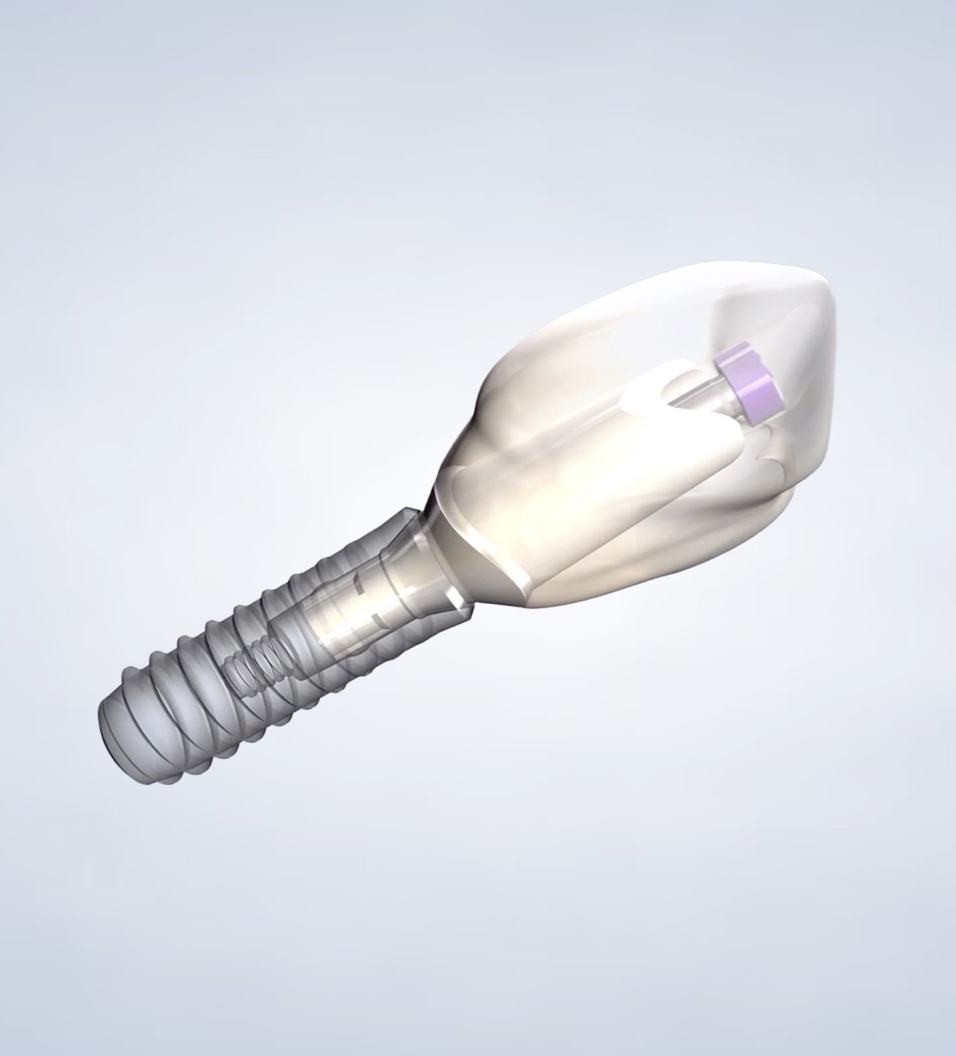 Dental Implants
Dental implants are a contemporary method of tooth replacement and is a preferred choice for patients with missing teeth. Your oral surgeon will insert a small, medical-grade titanium post directly into the jaw bone, which acts as a replacement root or anchor for the replacement tooth. Another small abutment attaches to the top of the implant, which provides a sturdy anchor for the replacement crown. This replacement will not corrode and has the look and function of a natural tooth. Implants can be used to replace one or more teeth without affecting bordering teeth, support a bridge and eliminate the need for a partial denture, and provide support for a denture, making it more secure and comfortable. Those in need of a brand new smile may be candidates for the All-on-4® treatment concept, a remarkable procedure that uses dental implants to secure a fixed denture.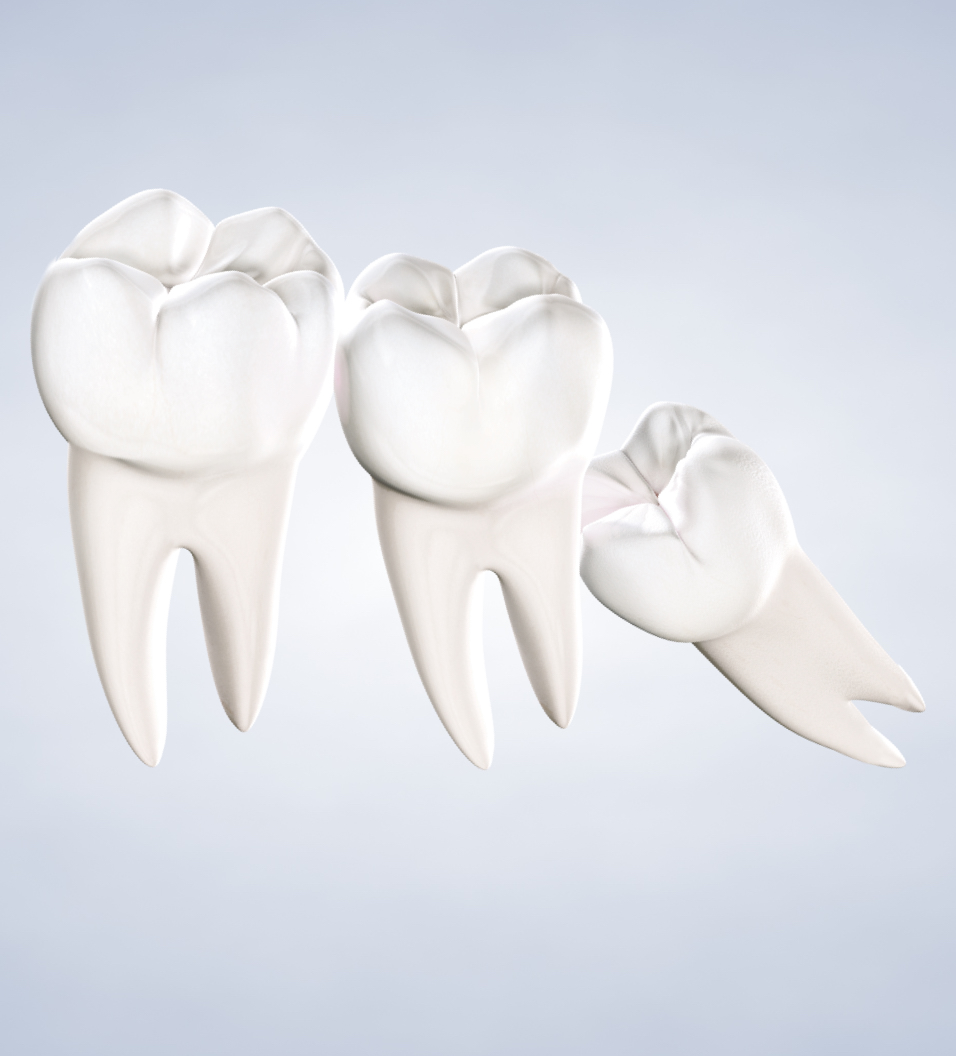 Wisdom Teeth Removal
The average mouth does not have enough room to accommodate an additional set of molars. These third molars, or wisdom teeth, should be removed by an oral and maxillofacial surgeon as soon as possible to prevent complications, including overcrowding, pain, cysts, infection, and more. Most wisdom teeth develop around the age of 17, but some people develop them into their twenties, while others never develop any at all. Attend regular dental checkups so that your dentist can monitor these teeth and refer you to an oral surgeon when it's time to have them removed. An impacted wisdom tooth is one trapped beneath the gums and must be surgically removed, otherwise it can damage roots, nerves, and other teeth. Our primary goal at Utah Surgical Arts is to ensure your concerns are addressed and that you receive care beneficial to your health and smile.
Why Choose an Oral Surgeon
Oral surgeons are the only dental professionals qualified to administer all forms of anesthesia, including general anesthesia. General dentists can perform simple tooth extraction, but when a patient requires complex surgery or anesthesia, they refer patients to an oral surgery practice like Utah Surgical Arts. Our experts perform a variety of oral surgery procedures, including orthognathic surgery, bone grafting, treatment for facial trauma, tooth extraction, and much more.
During residency training, oral surgeons learn to diagnose and treat conditions of the head, neck, face, mouth, and jaws. This includes both bones and soft tissues, and many oral surgery offices use 3D scanning to ensure the accuracy of their diagnoses and create predictable results. Many oral surgeons have hospital privileges to use surgical suites and equipment, and are on call to provide care for emergency facial trauma cases. To further their expertise, most of our surgeons have also earned a medical degree after completing dental school.
Surrounding Cities
Utah Surgical Arts is the premier oral surgery provider to patients of all ages in Utah. Whether you are in need of general extraction, bone grafting, tooth exposure, and more, the surgeons and staff at Utah Surgical Arts are here to help. Our team welcomes you with warm smiles when you come to our office, and we make sure to make you feel comfortable and cared for every step of the way. We have four offices, and our South Jordan location proudly serves those in south central Salt Lake Lake City and nearby areas, including:
Sandy
West Jordan
Draper
Cottonwood Heights
Riverton
Herriman
Midvale
Bluffdale
Message Our South Jordan Office
*Required Fields
Visit the area's most trusted oral surgery experts to care for you and your loved ones.