BACK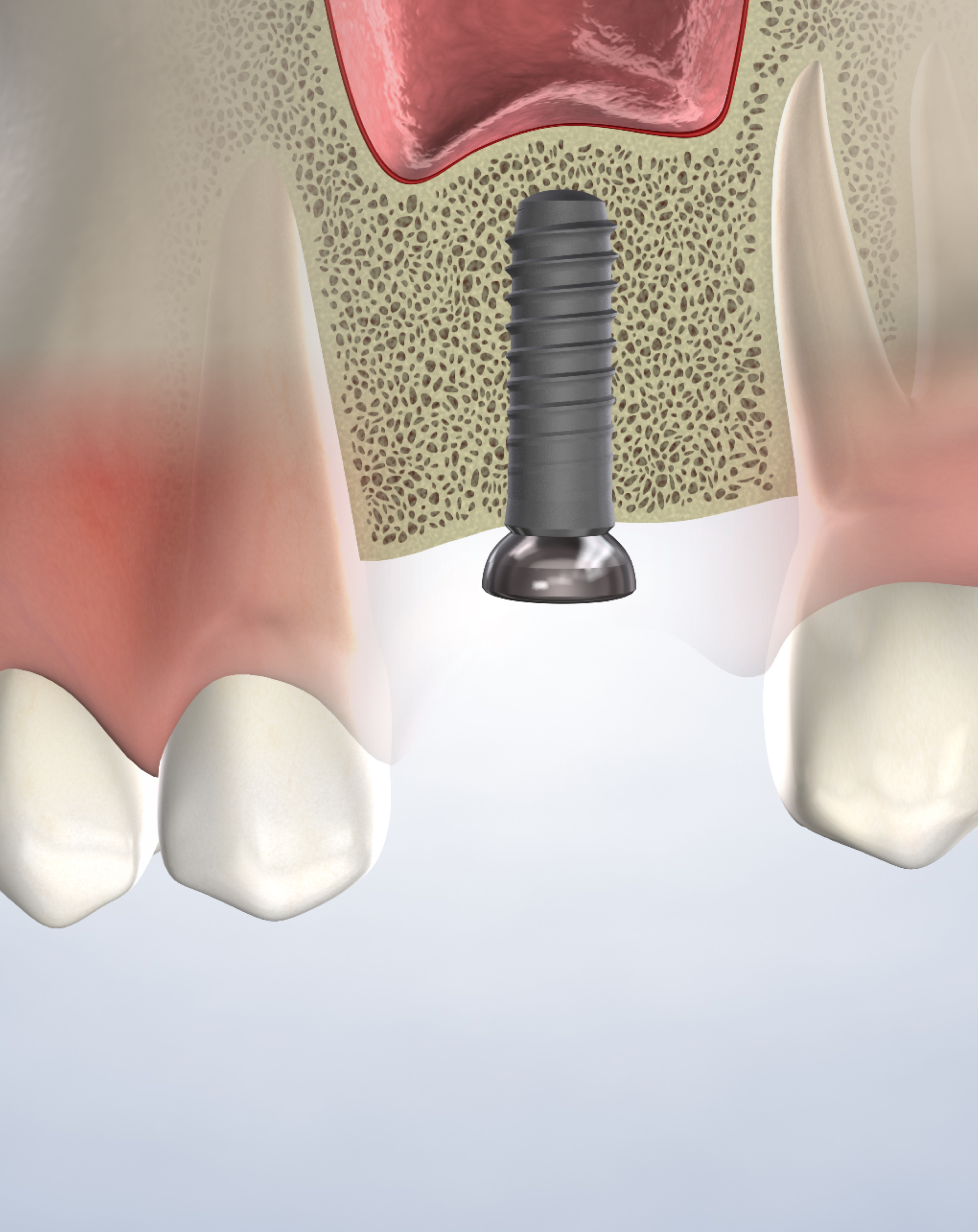 Bone Grafting
Restore Lost Bone
Have you had a tooth missing for many years or noticed that other teeth have shifted out of place? You may have a weakened jaw bone. Tooth loss and oral disease can cause the jaw bone to deteriorate. Similar to muscles that atrophy if they go unused for prolonged periods of time, the jaw bone can atrophy or resorb if a missing tooth is not replaced. Our surgeons have the ability to maintain and even regrow bone that has resorbed so that you can qualify for dental implants. This treatment is called bone grafting.
At Utah Surgical Arts, our oral surgeons and knowledgeable staff perform several bone grafting procedures to help patients rebuild lost bone and become candidates for dental implants.. Contact us in Provo, Payson, South Jordan, and Lehi, UT, today to learn about your bone grafting options.
Types of Bone Grafts at Utah Surgical Arts
Our oral surgeons perform many bone grafting treatments. During the consultation with Dr. Harris, Dr. Park, Dr. Brown, Dr. Wood, or Dr. Holladay, we will determine if you need bone grafts, and the type of treatment to improve your oral health. Depending on your specific condition, your doctor may perform any of these procedures separately or together; they are most often performed separately from the dental implant procedure. These treatments include:
Socket Preservation. Once a tooth is extracted, artificial bone is placed in the socket to help preserve the bone and gum tissue for implant placement.
Ridge Expansion. In severe cases, the ridge has been resorbed, and a bone graft is placed to increase ridge height and/or width.
Sinus Lift Procedure. This procedure involves elevating the sinus membrane and placing a bone graft onto the sinus floor, allowing implants to be placed in the back part of the upper jaw.
Nerve Repositioning. The inferior alveolar nerve, which gives feeling to the lower lip and chin, may need to be moved to make room for placement of dental implants to the lower jaw.
In most cases, your doctor will use particulate freeze-dried bone from a tissue bank or a bone mineral substitute. In some cases, when a large quantity of bone is necessary, the material is taken from your own bone, either from inside the mouth, from the hip, or from the tibia at the knee.
Socket preservation maintains an empty tooth socket and makes future implant placement easier.
Tissue Grafting
Patients suffering from gum recession are encouraged to have a tissue graft, or gum graft, to protect teeth from damage and rebuild the gums. When the gum tissue recedes, the tissue surrounding the teeth pulls away, exposing the tooth and root. Patients are strongly encouraged to monitor oral health regularly, as gum recession is a slow, gradual process and easily goes unnoticed at first.
If you suffer from gum recession, your oral surgeon may suggest one of three different types of tissue grafts:
Connective Tissue Grafts. Tissue is removed from under a flap of skin cut in the roof of the mouth. The tissue is then stitched to the gum surrounding an exposed tooth root, and the flap is stitched closed.
Free Gingival Grafts. This is similar to a connective tissue graft, except tissue is removed directly from the roof of the mouth, not from under a flap. This is a common procedure for patients with thin gums.
Pedicle Grafts. A flap of tissue called a pedicle is partially cut from the gum near the exposed tooth root. With one edge remaining connected, the tissue is pulled and stitched to cover the exposed tooth root.
As with bone grafting, your own tissue can be used. However, graft material can be obtained from a tissue bank. One advantage of taking the tissue graft from a tissue bank is that if donor tissue is used, a second surgical site or donor site is not necessary.
When it comes to your oral health, trust in the experts who have been positively serving patients in Utah since 1998. We have offices in Provo, Payson, South Jordan, and Lehi, where we perform bone grafting procedures and restorative surgeries, helping more patients achieve healthier smiles.
Platelet-Rich Plasma (PRP)
Platelet-rich plasma, or PRP, uses your own blood to promote faster healing following oral surgery. PRP contains many platelets, which release growth factors to heal wounds. Your surgeon draws a small amount of blood, spins it in a centrifuge to collect the plasma, and administers the plasma directly to the surgical site.
We create PRP using your own blood and administer it directly to the surgical site to expedite recovery.
AAAHC Accreditation
Utah Surgical Arts is approved by the Accreditation Association for Ambulatory Health Care (AAAHC). This accreditation is difficult to obtain and allows our office to function as a hospital and/or surgical center. Since extensive surgeries must be performed in a surgical center, there are many instances where the patient may be unable to undergo surgery due to the high cost of the hospital or surgical center. If your surgery can be performed at Utah Surgical Arts, the cost savings may be significant. Many patients who were unable to have the procedure due to the high cost involved were able to have the procedure performed at Utah Surgical Arts. Learn More.
Types of Anesthesia
Our surgeons at Utah Surgical Arts offer many anesthesia and sedation options for patients to choose from.
Hear From Bone Grafting Patients
These patients can tell you about the firsthand experience undergoing bone grafting at our office.
Reviews From Our Bone Grafting Patients
Better Patient Experiences Are Found Here
At Utah Surgical Arts, we pride ourselves on the levels of compassion, integrity, and successful results that each patient receives. Use the buttons below to learn more and begin your treatment with us.