Jaw Surgery Can Help
Many people suffer from an improper bite or misaligned jaws. This may arise from disharmonies in your upper and lower jaw growth, either from a birth defect or as a result of facial trauma. Many times this problem can be corrected with the use of orthodontics; however, sometimes the abnormal growth is so severe that corrective jaw surgery is necessary. This type of jaw surgery is known as orthognathic surgery.
You may be a candidate for orthognathic surgery if you experience any of the following problems:
Difficulty biting, chewing, or swallowing
Significantly protruding upper or lower jaw
Speech problems, breathing problems, or sleep apnea
Difficulty closing your lips comfortably
Receding chin
When you elect to undergo orthognathic surgery, your orthodontist will prepare your mouth for the procedure by properly aligning your teeth to each jaw respectively. Your doctor at Utah Surgical Arts will then surgically manipulate one or both of your jaws and move them to their new permanent position that allows for proper oral function and maximum facial aesthetics. The doctors at Utah Surgical Arts use the latest technology that allows them to secure your jaw(s) in place using plates and screws (rigid fixation). Because of the advances in orthognathic surgery, you do not need to have your mouth wired closed. After surgery, you might have a few elastics in your mouth to guide you into your new biting position, but you will be able to open and close your mouth. A few weeks after surgery, your orthodontist will begin to make some small or fine corrections needed to finish the bite before removing your braces.
Patients receiving this treatment can expect to see numerous benefits, including
Improved chewing, speech, and respiratory function
Enhanced facial harmony, balance, and aesthetic appearance
Decreased likelihood of short- and long-term relapse
Minimal treatment time
The surgeons and team at Utah Surgical Arts are uniquely trained and proficient in orthognathic surgery, and we enjoy seeing patients grow in self-confidence and esteem because of their ability to function normally and have increased facial aesthetics. Some of the most amazing positive transformations that we have ever seen are a result of orthognathic surgery.
Utah Surgical Arts is approved by the Accreditation Association for Ambulatory Health Care (AAAHC). This accreditation is difficult to obtain and allows our office to function as a hospital and/or surgical center. Since orthognathic surgery must be performed in a surgical center, there are many instances where the patient may be unable to have this surgery due to the high cost of the hospital or surgical center. If your surgery can be performed at Utah Surgical Arts, in our state-of-the-art surgical facility, the cost savings may be significant. Many patients who were unable to have the procedure due to the high cost involved were able to have the procedure performed at Utah Surgical Arts.
If you think you may be in need of this procedure, we invite you to schedule a consultation at one of our office locations. Our well-trained office staff and highly skilled surgical team are happy to help in any way possible to restore your oral function to achieve a positive result.
Where can I get corrective jaw surgery in Utah County?
Drs. Harris, Park, Brown, and Wood of Utah Surgical Arts maintain three practice offices located in South Jordan, Provo, and Payson, UT, serving all of Utah County and Salt Lake County and are available to schedule your surgery at any of their locations.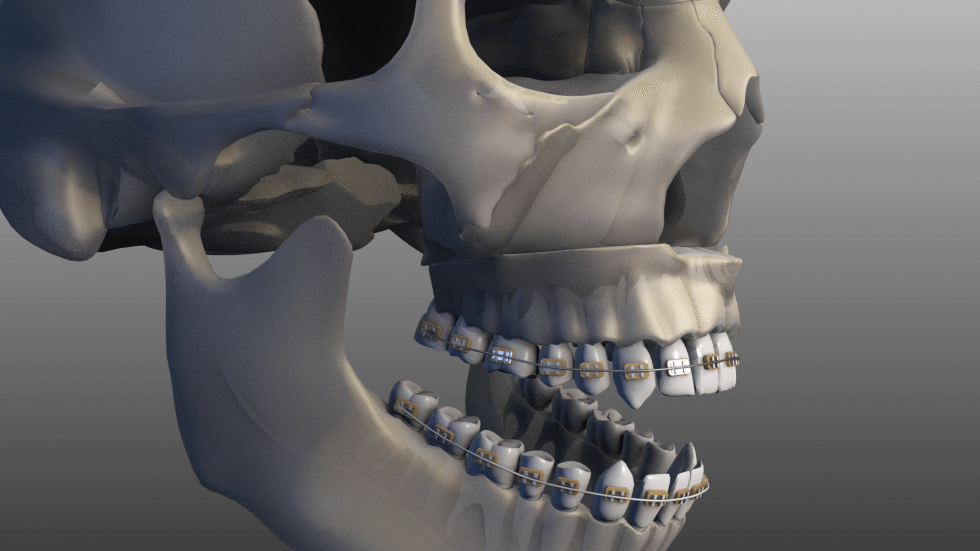 ---
More information about corrective jaw surgery/orthognathic surgery can be found at: