Hear From Dental Implant Patients Like You
For patients with a missing tooth, or even several missing teeth, dental implants are a popular selection for tooth replacement because of the multiple benefits they provide that other options, like bridges and dentures, do not. Dental implants are custom designed to mimic the exact look and function of your natural teeth; once they have been placed into your mouth, they can be treated like your natural teeth, and your oral health and function will be completely restored. Whether you are looking to replace a tooth that has been missing for an extended period of time, or you are visiting our office for an extraction and want to replace your tooth immediately, dental implants may be the perfect solution for you.
When you visit Utah Surgical Arts, you will receive a consultation with one of our highly trained oral surgeons, and he will evaluate your condition before determining a treatment plan designed to fit your unique needs. While not everybody qualifies for the placement of dental implants, our team is confident that they will find the best solution to restore your smile and your oral health. Since the founding of our practice, we have gained years of experience placing a multitude of dental implants, and many of our past patients have elected to share their personal oral surgery stories below. If you are considering dental implants, we encourage you to view the testimonials below to hear more about the process.
What is a dental implant?
Dental implants are a contemporary method of tooth replacement and the preferred choice among patients with missing teeth in South Jordan, Provo, and Payson, UT. A small medical-grade titanium post is surgically inserted directly into the jaw bone and acts as a replacement root or anchor for the replacement tooth. The advantage of a medical-grade titanium post is that it will not corrode, and its properties allow it to integrate or permanently fuse to the surrounding bone. Another small post, or abutment, attaches to the top of the implant, providing a sturdy anchor for your replacement crown.

Zirconia Implants
Typically, a dental implant is made of medical-grade titanium, which is highly biocompatible and long-lasting, making it a viable option for most patients. However, Utah Surgical Arts also offers zirconia implants, which are metal-free alternatives. Zirconia implants are ceramic and have all of the advantages of a titanium implant, meaning that they are a long-lasting, natural-looking tooth replacement option.
Zirconia implants offer a significant decrease in any type of an allergic reaction. Many patients say that ceramic implants look more natural than titanium ones and are very aesthetically pleasing. Our practice offers both traditional and zirconia implants. By giving our patients more options, we make it possible for more people to achieve a healthy and complete smile. For questions about zirconia implants or to schedule an appointment with one of our doctors, please contact one of our offices.
Implants can be used to
Replace one or more teeth without affecting bordering teeth.
Support a bridge and eliminate the need for a partial denture.
Provide support for a denture, making it more secure and comfortable
While dental implants are not the only option for tooth replacement, they have several advantages:
Better oral health
Decreased tooth shifting and bone loss in the jaw
Easier eating
Improved appearance and self-esteem
Increased comfort
Stronger and more durable than other tooth replacement options
People who are healthy enough to have a tooth removed are usually healthy enough to endure dental implant placement.
However, extra precautions may need to be taken if
You are under the age of 18 since the jaw bone is not yet fully developed.
You have existing medical conditions; your specific concerns and conditions will be discussed during your initial consultation.
You smoke regularly, as this decreases your chances of successful implant use.
You suffer from gum disease, bone loss, or problem teeth; your doctor will discuss your personal conditions and options during your initial consultation.
Your doctor will assess your tooth replacement options and customize a plan for your procedure during your consultation using processes such as X-rays and 3D CT scans. The placement of dental implants at Utah Surgical Arts may be a one- or two-stage process and takes approximately six months: one procedure to place the titanium post that replaces your missing tooth's root and a second procedure to attach the support post for your artificial crown. For the first three to six months after the first procedure, the post gradually bonds with the jaw bone beneath the surface of the gums. During this time, your doctor will be creating your personalized crown. The implant is exposed once again during the second procedure to attach the anchor for the crown. Once the crown is attached, the posts will not be seen. There is very little disruption in the day-to-day activities of the patient; most can resume their daily routine the day after surgery.

Why choose the doctors at Utah Surgical Arts as your dental implant specialists?
Specialized Training
It is important to realize that dental implant procedures are surgery. An understanding of surgical principles as well as the complex anatomy of muscle, bone, and nerves has a tremendous effect on the outcome of dental implant surgery. When you choose an oral and maxillofacial surgeon at Utah Surgical Arts, you can be assured that each of the doctors has extensive training and experience in the surgical placement of dental implants and is acutely aware of the importance of aesthetics when managing the surrounding bone and soft tissue.
Technology
Due to advances in dental implant technology, more people are candidates for dental implants than ever before. The doctors at Utah Surgical Arts use state-of-the-art Cone Beam CT technology to create a three-dimensional (3D) image of your facial bone structure to plan your implant placement accurately. When necessary, surgical models can then be fabricated from digital CT scans to create a surgical guide and model of your teeth, jaw, and soft tissue; these models allow the surgeon to precisely place your implant(s). This 3D planning takes place before your procedure to eliminate any guess work and help to ensure perfect implant placement.
Dental Implant Cost
Many patients ask, "What is the cost of dental implants?" The final cost of your dental implant procedure will be dependent on many factors, including the number of implants placed, your insurance coverage, your desired anesthetic, and the need for any additional procedures, such as bone grafting. It is natural to assume that having a specialized procedure such as dental implant placement performed by a highly trained expert is costly. Fortunately, that is not the case at Utah Surgical Arts. When you choose to have your dental implants placed at our practice, you won't have to sacrifice quality for affordability. The best way to estimate your dental implant cost at our Provo, Payson, or South Jordan office locations is to schedule your consultation at our practice.
The most important thing to remember when seeking dental implants is that implants require delicate oral surgery performed by a skilled specialist. Choosing an experienced and trusted oral surgeon is going to be your priority. The oral surgeons at Utah Surgical Arts use the most advanced tools and surgical techniques to ensure you have an excellent result.
The Value of Dental Implants
Dental implants change lives for the better. Not only are they lifelike in both form and function, dental implants make your long-term oral health maintenance easier by protecting the bone in your jaw just like natural teeth do. If cared for well (as you would your natural teeth), dental implants can last a lifetime, allowing you to avoid ongoing maintenance costs associated with other, more traditional tooth restorations that must be replaced periodically and do not have the same protective influence on your oral health.
A few of the reasons many of our patients choose to invest in dental implants are listed below:
Permanent replacement teeth. While other more traditional tooth replacement solutions such as traditional bridges and dentures will need to be replaced over time, dental implants will not need to be replaced. With good oral hygiene and regular dental appointments, implants can last a lifetime. A long-term tooth replacement solution saves you the cost of receiving additional future treatment for your missing teeth.
Protects your oral health. Dental implants fuse with the bone in your jaw through the process of osseointegration. Because of this, they act just like natural teeth, root and all, continuously stimulating the jaw bone when you chew. This action keeps bone loss at bay for a healthy jaw and reducing the risk of more oral health problems down that line that may require costly dental work later. Dental implants also help keep your teeth properly aligned in the dental arch, for additional oral health protection.
A higher quality of life. It's impossible to put a price tag on enjoying the foods you love and speaking, eating, and smiling with confidence again. When your tooth replacements look and function just like natural teeth, you tend to forget that you have had a tooth replacement in the first place!
Dental implants are so much more than just a tooth replacement — they add true value to our patients' lives who have suffered from tooth loss. If you live in the Provo, Payson, or South Jordan, UT, area and are looking for the right oral surgeons and practice to perform your dental implant placement, we encourage you to contact Utah Surgical Arts today. Our friendly staff will schedule a consultation for you with one of our trusted oral surgeons to discuss if dental implants are the ideal option to restore your smile.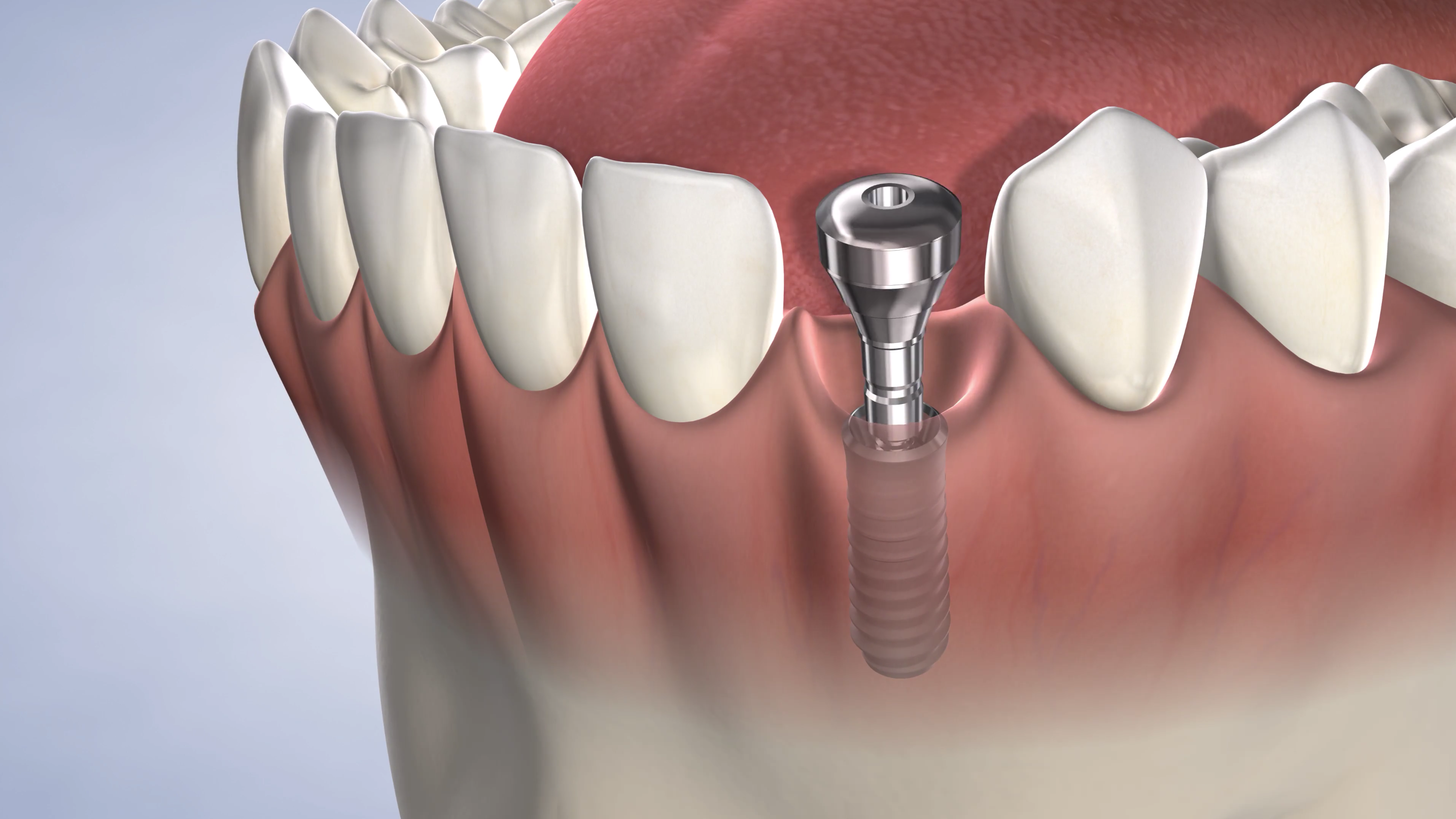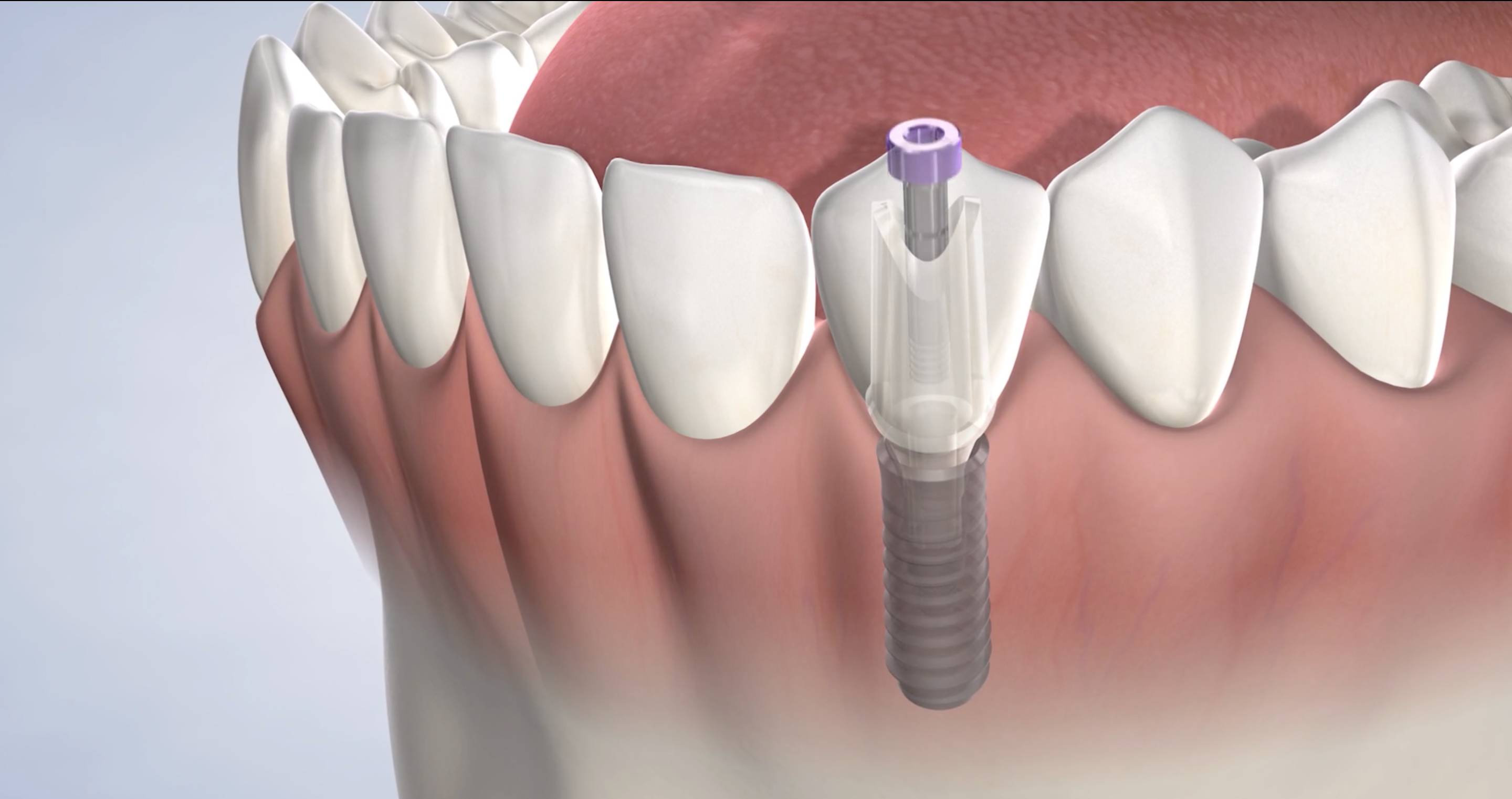 Dental Implants in Provo, UT
Our Provo office is equipped with state-of-the-art technology that allows us to provide highly accurate and effective treatment to our patients. When you come to our Provo office for dental implants, you will be treated with compassion and excellent care by our experienced team. Dental implants can restore your smile and self-confidence! Contact our office in Provo, UT, to learn more about dental implants and the other oral surgery services that we offer.
If you need dental implants, look no further than Utah Surgical Arts' Payson location. At our office, we utilize highly advanced technology so that every patient receives accurate and effective treatment. Our oral surgeons specialize in placing dental implants and are excited to discuss with you the many dental implant options that we have available. Contact our Payson, UT, office today!
Our office in South Jordan, UT, is fully equipped with state-of-the-art technology to provide every patient with a five-star oral surgery experience. If you are in need of a dental implant, please contact our South Jordan office today to schedule an appointment. Dr. Harris, Dr. Park, Dr. Brown, and Dr. Wood look forward to discussing dental implant options with you, as well as our other oral surgery services.
---
Other Dental Implant Educational Information:
Dental Implant Procedure on AAOMS
More Dental Implant Information on Wikipedia
Our YouTube Channel